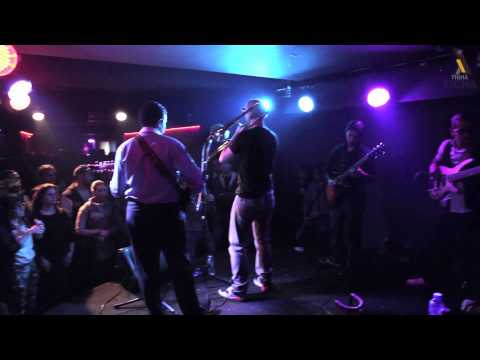 Anonymous asked: I'm just wonderin if you are still free... ya know... going without like back in Greeley...? ;) Your group is way cool man!! Keep the music flowing in places where it is needed like subways and on the street- helps people to remember that they are people:) bless you my friend. mac
My other, other job
1.4 days a week I work at the Children's Museum of the Arts mostly doing sound/music workshops with kids. The museum has a great little "Sound Booth" where kids sign up for 30 min workshops with me. Sometimes we write a song together. Sometimes we do some improvisation. Today though I decided to focus on stories. I posted an audio file below of this sweet little 4 year old who I...
Great story that I did with a 4 year old at the...
Watch
The Drumadics hitting at Union Square this past weekend
I don't care if I never play in a jazz club again
Remember that time at the jazz club when the trombone player took a solo and within 8 beats the crowd erupted? Oh you don't? That's probably because that never happens. Well tonight I was the trombone player and for the first time ever, hundreds of people exploded into screams and cheers the instant I started playing. A handful of times a year Broadway Underground hosts an event...
A week in Morocco
Just got back from a week of performances and workshops in Morocco and it was AMAZING!! I got to perform with one of Casablanca's premier groups Gzira which is a blend of funk/jazz/rock and traditional Arabic music. In addition to our amazing shows, I got to teach a series of workshops about jazz history, theory and improvisation. It was wonderful to offer these classes to a bunch of...
Sandy Time
Things could have been a lot worse! Hurricane Sandy just came through last night and my wife Emily and I consider ourselves among the very blessed. Millions lost power and some a lot more. However, since we still have power and internet, I thought this would be a good opportunity to finally post photos from my Master's recital back in May. I had a lot planned for this week. Was supposed to...
A great day in New York City
Some times the "full" days are the best days. On saturday I left the house at 9:30 (early for me) to catch a ride to a daytime wedding gig in New Jersey with the Silver Arrow Band. I met the bass player Tom (and actually met him for the first time) at his place just around the corner from ours and we were off to the Garden State. Tom is one of the bass players for the Broadway show...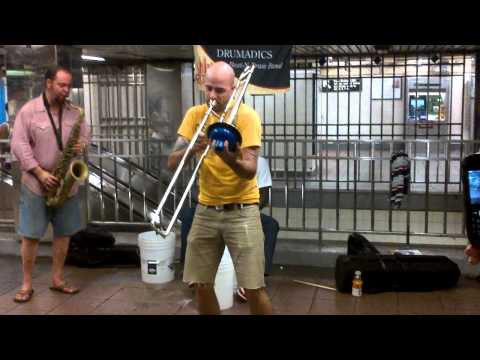 All moved in and ready to go!
Sometimes I feel like I play my best when I've taken a day or two off the horn. Really given my chops some time to rest. But after a week off…well that's another story! My wife and I didn't want to move to a different apartment but we had to. Our landlord decided to renovate the apartment and double the rent but we found a great spot just three blocks away. We still get to...
Check out the new Drumadics site →
This is a piece I'm working on right now...
It's different for artists
I've sometimes wondered what it would be like to have a job that you didn't care about.  Maybe 'care' isn't the right word… more like passionate about. You know, just a job. Something that pays the bills. The division between work and play (your own time) would be very clear, you wouldn't bring home stress from work and you wouldn't constantly be...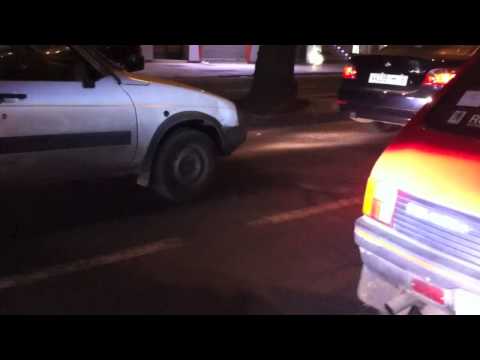 A week in Casablanca
Just got back from a great week of teaching and performing in Casablanca, Morocco! Casablanca has a vibrant blues and funk scene and it was a blast to perform with the local cats there. It was sad to leave all my new friends but I'm planning to head back later this year. Such great people in Morocco!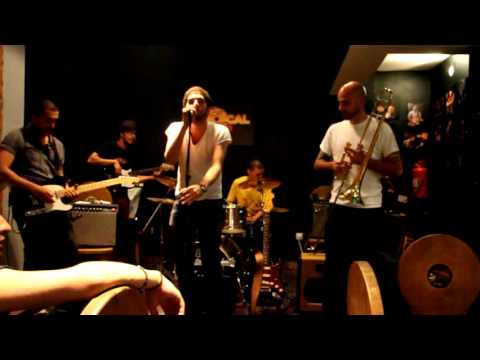 Moving on...
Well, it's done! Last week I finished my Masters Degree in Jazz Trombone from the Manhattan School of Music! I wish I could say it was a breeze but in all actuality, it was very difficult but absolutely worth it. It was great getting to learn from Jazz greats like Wycliffe Gordon, Dave Liebman, Phil Markowitz and Bobby Sanabria.  With such an all-consuming season completed, I'm...
Upcoming Shows
—March 27th  Performing with the MSM Afro Cuban Orchestra 7:30pm at MSM. 122nd and Broadway —April 1st   Performing with Adam Neely  1pm at MSM. 122nd and Broadway —April 4th   Performing with Basak Yavus time and location tbd —April 7th   Performing with Chris Reza 6:30pm at MSM 122nd and Broadway —April 23rd   Dizzy's Club Cocacola  7:30 and 9:00...
Upcoming Shows
Still having problems with the 'upcoming shows' widget so, in the mean time, until that gets fixed, here's whats coming up: Friday 2/10 Subway Hit with the Drumadics Times Square 4pm Saturday 2/11 Subway Hit with the Drumadics Harold Sq. 6th and 34th 6pm Sunday 2/12 Knitting Factory with Elasea Douglas from FELA  8pm Saturday 2/25 Manhattan School of Music with Leo...
This is a new tune I'm working on.  Just a...
Knicks Game Tonight!
Excited to be performing at the Knicks game tonight with William B Johnson's Drumadics. Not only am I looking forward to playing at Madison Square Garden, I'm looking forward to being court side at an NBA game!  Check us out live on TV if you get the game. I'll post photos soon.
UPCOMING SHOWS
Unfortunately, I still can't get the 'upcoming shows' widget to work for this site…but i'm working on it! In the meantime, here's some shows I have coming up: 01/29 W/ William B. Johnson's Drumadics   Bamboo  8:30pm  24 First Ave (between 1st and 2nd st)  01/31 W/ William B. Johnson's Drumadics Knicks Game-Madison Square Garden  ...
Recording session
I always love doing recording sessions. Whether it's going in to lay down a horn track over someones pop song or a week long marathon to cut a full-length album, it's a nice change of pace.  Of course there's some pressure too.  Pressure to get a flawless take with as few tries as possible.  It's a great exercise in focus and consistency! This past week Will called me into...
Under Construction...
I'm excited about my new tumblr focused primarily on my musical pursuits.  I'm still working out some kinks but will soon have upcoming shows, events, audio samples and videos up.  Stay tuned!
This is a new tune I'm working on. ...